Sonhaus was started by a group of investors and professionals who wanted an alternative to staying in hotels, renting disappointing vacation homes or owning second homes for which they had the significant upfront cost of buying and maintaining, yet only used for a few weeks a year.
We believed that sizing the investment in a home directly to the use of the home would result in significant savings, a more sustainable way to live as well as the ability to afford a far more upscale home for a fraction of the upfront or on-going costs. Together we developed a system for pairing an owner's use of a property to the upfront and maintenance cost of that property, incorporating financing and taking care of all parts of the process of acquiring a second home.
We also believe that the enjoyment of a home should be exactly that. Too often we had arrived at an owned or rented home to find a long list of un-resolved maintenance and management issues, which would take days to remedy. To ensure maximum enjoyment of a Sonhaus Home, we've developed a full-service management solution. Plug and play, avoiding the strings attached to requiring local bank accounts, hiring local maintenance and management contractors, organising repairs and paying the endless stream of bills and local taxes.
What unites us is the never-ending obsession with delivering not only the best properties in Europe, but also an exceptional lifestyle experience to all our Sonhaus Owners.  Download our brochure to discover more.
Jacob Lyons
Co-Founder & CEO
While born in London, Jacob has worked extensively in Europe and the United States. He parlayed an early career in the mergers and acquisitions division of Rothschild Bank (in both Paris and London) into a career as one of Europe's foremost experts in real estate acquisition, structuring and financing.
Over the course of his career at the Rivercrown Group, which he co-founded in 2004, Jacob acquired and exited several publicly-listed and privately-held real estate companies and portfolios with an aggregate value of several billion Euros.
Rivercrown expanded from its base in the UK to the German, Dutch, Spanish and Portuguese markets both in an advisory and investment capacity, working alongside and in partnership many of the world's largest corporates, banks and other financial institutions including GIC, Goldman Sachs and Oaktree.
While clearly distinct from the activities of Rivercrown, Jacob developed Sonhaus as an antidote to the challenges experienced by friends who were buyers and owners of high-end properties in second home markets. They experienced a total lack of transparency around price, but also the process of buying, owning and management. It also seemed totally illogical, both financially and environmentally, to own and manage 100% of a property that is used for only a small fraction of the year.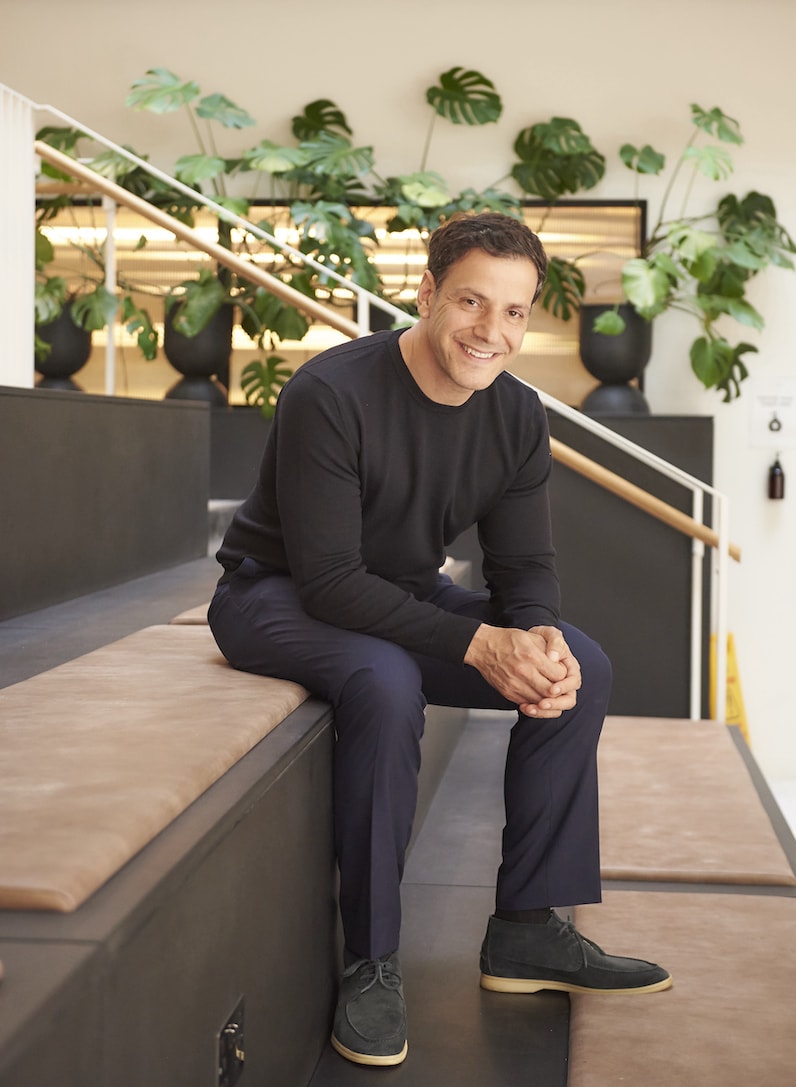 James Shalson-Marshall (Jamie)
Head of Growth and Agency Relations
Jamie is a Londoner born and raised. He has worked for a sizeable tech and financial headhunting firm both in London and New York, working predominantly with hedge funds and venture capital technology funds.
Real estate has always been Jamie's true passion and his experience in New York included work at a high-end real estate brokerage where he demonstrated a particular talent for sourcing and introducing top tier clients and properties.
Having returned to London, Jamie took a career pivot during the Covid pandemic, deciding to leverage his technology, networking and business development skills to sell high-end residential real estate in London by exploiting various traditional and non-traditional sales channels. This included the sale of a £10 million London home almost exclusively via Instagram, for example.
As Sonhaus' Head of Growth and Agency Relationships, Jamie runs the various teams across Europe and globally responsible for sourcing the best properties as well as selling and distributing them. His extensive knowledge of building and implementing systems and technology in financial services and real estate specifically has played a pivotal role in the development of technology and processes across Sonhaus' business.
Mauricio Umansky
Advisory Board Member
Mauricio Umansky is the Founder and CEO of The Agency, a billion-dollar brokerage that utilizes world-class technology and innovative marketing strategies to assist agents and their clients in achieving their real estate goals. Since its inception in 2011, the firm set out to create an industry-disrupting model that would redefine the business and foster a unique culture rooted in the core philosophy of collaboration. In its ten years, The Agency has done that and much more.
Mauricio has achieved nearly $4 billion in real estate sales and holds the distinction of selling the most homes in the country priced above $20M. He has represented some of the world's most noteworthy properties, including the Playboy Mansion, the first house in L.A. to sell above the $100M mark, Walt Disney Estate, and residences owned by Michael Jackson, Michael Jordan and Prince. Mauricio and The Agency also represent some of the world's top developers and resort brands, including One&Only, Rosewood, and The Ritz-Carlton. Together with his team, Mauricio is noted as one of the highest producing agents by The Wall Street Journal's REAL Trends annual list, and has been ranked #97 on Swanepoel's 2022 Power200, a prestigious list of top real estate executives in the U.S.
With solid infrastructure and a renowned brand that is featured on international television shows including Million Dollar Listing Los Angeles and The Real Housewives of Beverly Hills, The Agency has grown to nearly 60 corporately-owned and franchise offices and over 1,000 agents across the U.S., Canada, Mexico, and the Caribbean. Poised for further expansion with like-minded partners in strategic markets, The Agency is noted by The Financial Times as one of America's Fastest Growing Companies and has ranked among Inc. 5000's list of fastest-growing private companies in the country for five consecutive years.
Mauricio is a proud member of The Young Presidents Organization (YPO), an influential and world-renowned business networking organization. His philanthropic work includes serving as a board member for Giveback Homes, an organization dedicated to building homes for families in need, and supports The Children's Hospital of Los Angeles and the National Breast Cancer Association.
BETTER THAN A HOME AWAY FROM HOME
All Sonhaus Homes are found in Europe's most desirable locations. They offer a fully managed and service-rich environment, security, peace of mind and privacy. With interior design and furnishings from RH Contract, Sonhaus Homes set standards of sustainability, leaving a low carbon footprint and using renewable energy wherever possible. All household management, administration and maintenance is handled by Sonhaus Management in conjunction with access to a Sonhaus Concierge. You simply turn up and enjoy your beautiful Sonhaus Home. You'll not need to hire anyone locally, worry about a flurry of local utilities, maintenance, tax or insurance bills, or open any local bank accounts.
In addition, Sonhaus has partnered with a number of the world's best-known brands to further enhance the owner experience.
WORK AND PLAY
The world of work is changing, with people now accessing their network from anywhere in the world. Sonhaus Homes are fully equipped for work and play with offices and gyms as standard, equipped with the latest technologies. Your work-life balance will improve as you are able to live, work and work out in a stunning second home in a beautiful location.
We have partnerships for our home office equipment and with lifestyle brand Technogym for all our fitness and work-out equipment. These are set up to 'plug-and-play' you simply log in with your details and go from there.
HASSLE FREE OWNERSHIP
The Sonhaus Service includes overseeing all the financial aspects of ownership. As a Sonhaus Owner, we will also source or provide you with financing to acquire your home.
THE SONHAUS COMMUNITY
We take our brand and reputation extremely seriously. Sonhaus owners are carefully vetted and screened to ensure that they uphold the highest standards that Sonhaus is known for.
Owners should ultimately contribute positively to the community of Sonhaus owners and hence maintain the highest standards of owner experience. Careful vetting and screening applies not only to prospective owners, but also to any party that an existing Sonhaus owner wishes to sell or lease their ownership interest to.
Safeguarding owners most precious moments and experiences is at the core of what Sonhaus stands for.
THE SONHAUS PLEDGES
To help you achieve your goals of owning a second home and feeling confident that you've made, not just a sound financial investment, but an investment in your lifestyle.
To bring homes to the market that have been built with sustainability and wellness at their heart.
To inspire positive change and to create inclusive, environmentally sustainable prosperity.
To support various charities within our Sonhaus Homes locations and to give back to the local community.
"
We were able to take our relatively modest deposit with which we were struggling to buy a small flat in Marbella, and use it to buy the villa of our dreams. 5 bedrooms, our own pool and gym. It was also such an easy experience as Sonhaus' team took care of all of the details around the purchase of our new home. We are really happy with what we bought and would highly recommend Sonhaus.
"
10/10 to the Sonhaus team. Not only did they help me purchase my dream home in Mykonos but they also organised the financing for me, with minimum hassle. The best part of is it is that we were paying so much for the family to spend our month-long summer breaks in hotels in Mykonos – needing at least 3 rooms to fit everyone in – that the purchase of our Sonhaus home will pay for itself within a couple of years, and we own it!
"
Thanks to Sonhaus we are now able to own the kind of luxury home in Mykonos that we have always dreamed of.  They take care of all of the important details of living there: we arrive at a home that is clean, beautifully maintained, with everything working smoothly, from the pool to the Wifi. The best part is that we don't need to deal with any maintenance or expenses. Sonhaus takes care of it all, just one single bill every month with all of the costs clearly laid out.
"
Sonhaus enabled me to sell a part of my home whilst still owning part of it. I was able to release a chunk of money that I needed elsewhere while still owning and using the home that I love!